Criminal Defense Lawyers For The State Of New York
Criminal defense attorney Anthony Siriano represents individuals who have been charged with misdemeanors and felonies in New York City and the surrounding regions. If you have been arrested, or you know that you are under investigation for a criminal offense, it's essential that you retain the services of an experienced and aggressive criminal defense lawyer as early in the case as possible. Before you speak to the police or agree to give a statement to a New York state attorney, contact the law office of Siriano & Bernstein, P.C. to discuss the charges against you.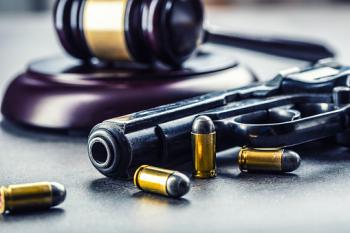 Over 7 Years spent within the Investigation Bureau of the Bronx District Attorney's Office of New York covering all types of crimes.
Misdemeanor and Felony Crime Defense in NY
Veteran criminal defense lawyer Anthony Siriano has developed his practice by taking on and winning some of New York's most difficult cases. He believes in a careful review of the prosecutorial case, thorough preparation and vigorous defense of his clients. New York's Siriano & Bernstein, P.C. represents men, women, and juveniles who have been accused of:
Petit Theft
Grand Larceny
Retail Theft (Shoplifting)
Burglary (Breaking and Entering)
Dealing in Stolen Property
Vandalism
Robbery
Possession and Distribution of Marijuana, Cocaine, Heroin, and Other Drugs
Prescription Drug Crimes
Possession of a Firearm
Assault and Battery
Domestic Violence
Stalking
Drunk Driving (DUI/DWI)
Fraud
Embezzlement
Resisting Arrest
Contempt of Court
Arson
Computer Crimes
False Imprisonment and Kidnapping
Child Neglect/Abuse
Sex Crimes
Prostitution
Sexual Assault (Rape)
Vehicular Manslaughter
Traffic Crimes
Homicide (Murder)
Federal Crimes
Aggressive Private Criminal Defense Attorneys Who Get Results
The key to any successful legal defense is to involve the services of an experienced criminal defense lawyer in the case as early as possible. The criminal prosecuting attorneys in Manhattan, Queens, Brooklyn, and the Bronx are among the best in the country. To beat their case against you, you need a skillful criminal defense team with the experience to protect your legal rights. Criminal defense attorney Anthony Siriano has been defending clients throughout the state of New York since the 1980s. Don't trust your continued freedom to an overworked and overloaded public defender. For superlative legal representation, contact criminal defense attorney Anthony Siriano at 718-823-2600.
Located in New York City, Anthony Siriano proudly defends clients who are accused of crimes in Manhattan, Brooklyn, The Bronx, Queens, Staten Island, White Plains, Ossining, Yonkers, New Rochelle, Mt. Vernon, Scarsdale, Westchester, and throughout the state of New York.